Swivl is used for a range of activities in over 40,000 schools around the world.
Self Reflection
Teachers can focus the video recording on their students or on themselves. Then they can review the video, add personal notes at specific moments, switch audio channels to listen to different students, and summarize the main points to improve the next day.
Peer feedback
The next step after self reflection is peer feedback, either from a trusted colleague or within a PLC. Other teachers can provide contextual help and support using a custom Rubric based specific to the teacher who shared the video.
Coaching
By collaborating over teacher recorded video, coaches can spend more time focused on coaching and less time traveling between classrooms.
Additional K-12 Applications
Early Childhood Education (ECE)
Private and secure
Build libraries of videos for students and parents to reference. Bookmark key moments during the lesson to guide viewers at home. Multi-audio technology allows parents to participate providing more data for family engagement specialists while observing home environments.
Learn more about how educators and making major strides forward in Early Childhood Development.
Educators love using Swivl
Easy and effective
We cannot see or hear everything. With Swivl, you have a much clearer picture of what your students are doing, and most importantly, what they are 'getting.'
Education Specialist
Alabama Dept. of Education, AL
Swivl is a powerful tool that allows teachers to be creative, provide engagement opportunities, and create endless learning possibilities.
Academic Technology Coach
Northside ISD, TX
I am convinced that videos are productive tools to enhance teachers' professional development and students' achievement. The Swivl robot's ability to navigate with the teacher's movement make it easy to get the full picture of what is happening in the classroom.
Math Program Specialist
Fulton County Schools, GA
As a special education teacher who has students reflect on elements of their presentations such as body language and clarity of speech, Swivl allows my students to receive feedback immediately by reviewing their presentations. Swivl is helping our students develop 21st century learning skills that are essential for success.
Library Media Specialist
Bay Shore Middle School, NY
Our big goal is to help our teachers grow in their own learning throughout the district. Swivl not only meets this goal but it exceeds it and has been implemented in a variety of ways, not just for professional development.
Technology Integration Specialist
Ames High School, IA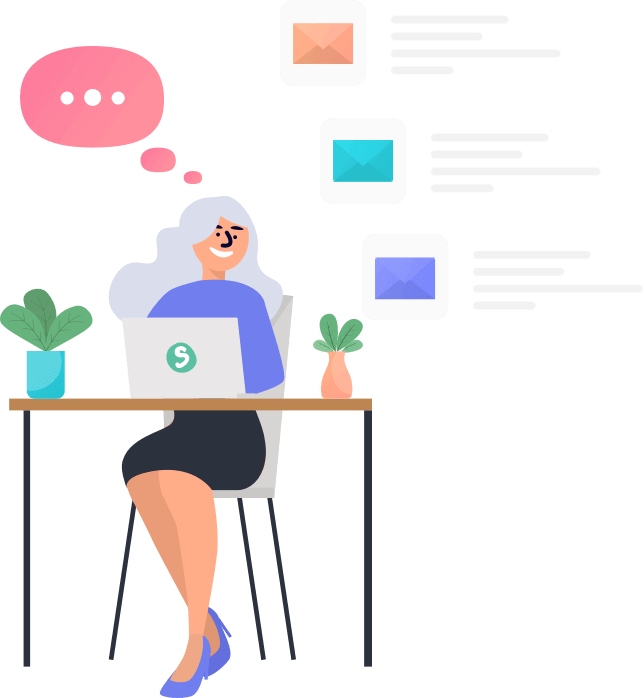 We're here for you
We want every customer to be successful, which is why we have a dedicated success team to help you get started and support specialists to solve issues as they come up. We're just an email or phone call away.